How CliniGro can help grow your Business?
CliniGro Software is the backbone of any clinic based business. It allows you to deal with the clinic management processes in an effective and smart way. It is a CRM software that categorizes, organizes, and tracks attractions with latent or existing clients and associates. In order to grow your business, CliniGro is the key to open all the doors of marketing. It includes an automated marketing system because we know that marketing can account for 70% of your business growth strategy.
CliniGro CRM will provide you with accurate data on business performance, while also providing you with new marketing features and alternative methods. Not only do you have to think about how to build sales, but also how to market your business and how to maintain your customers' interest as your business grows.
CliniGro is a CRM solution that can also help you improve your decision-making skills, which means that your business will be further improved. You will get more customer data, which will make your business decisions better. In order for entrepreneurs to make critical choices, they need constant information about each of these components, so this can be easily done through a CRM to save time.
CliniGro provides everything in one package. It includes some amazing features that make the software incredible.
Features of CliniGro:
Client/Patient Records: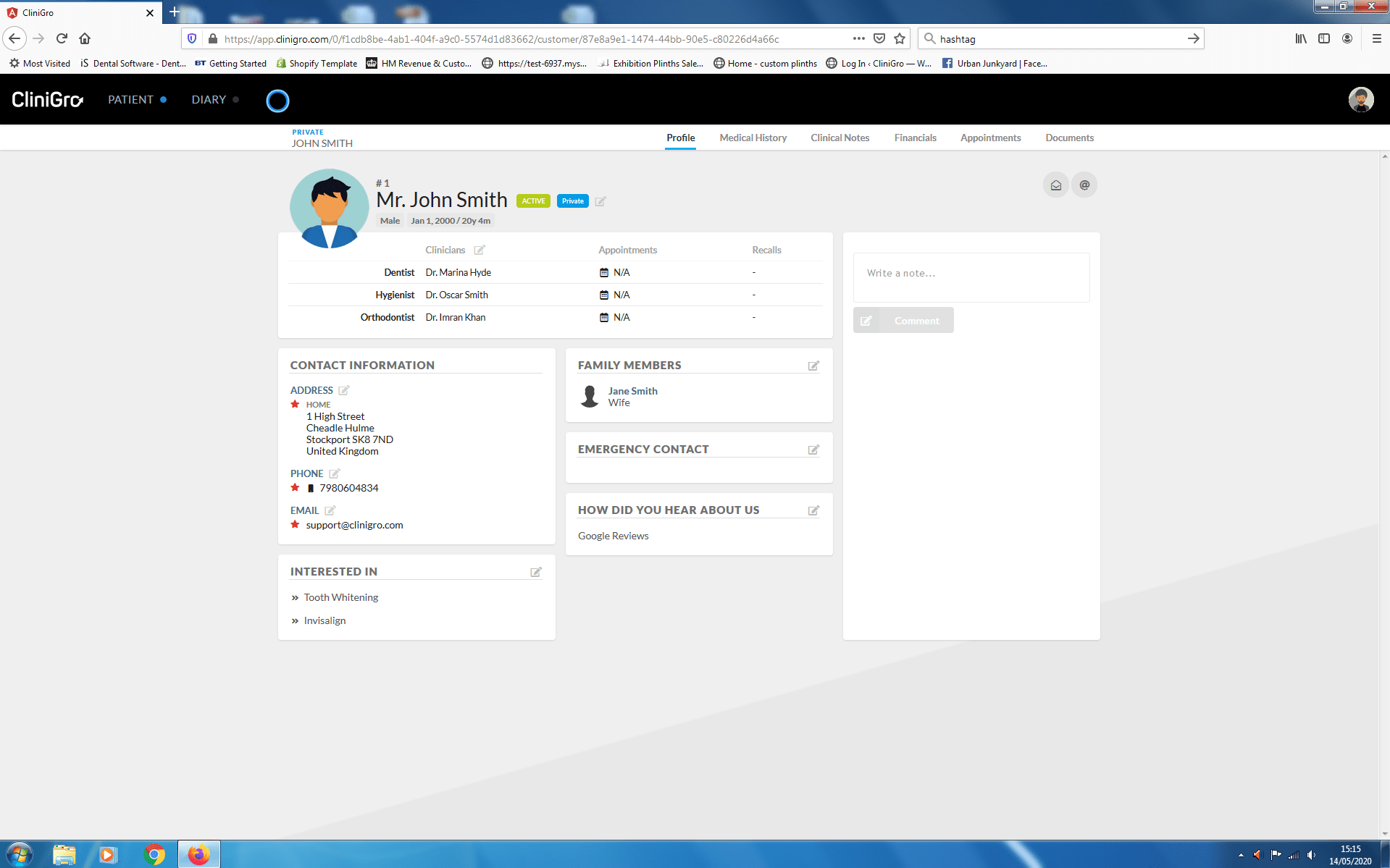 Comprehensive client record features are included as standard. Configure commonly used clinical notes and treatment duration from system settings to save time. We know everyone works differently which is why CliniGro's features have been built with true flexibility in mind.
Diary System: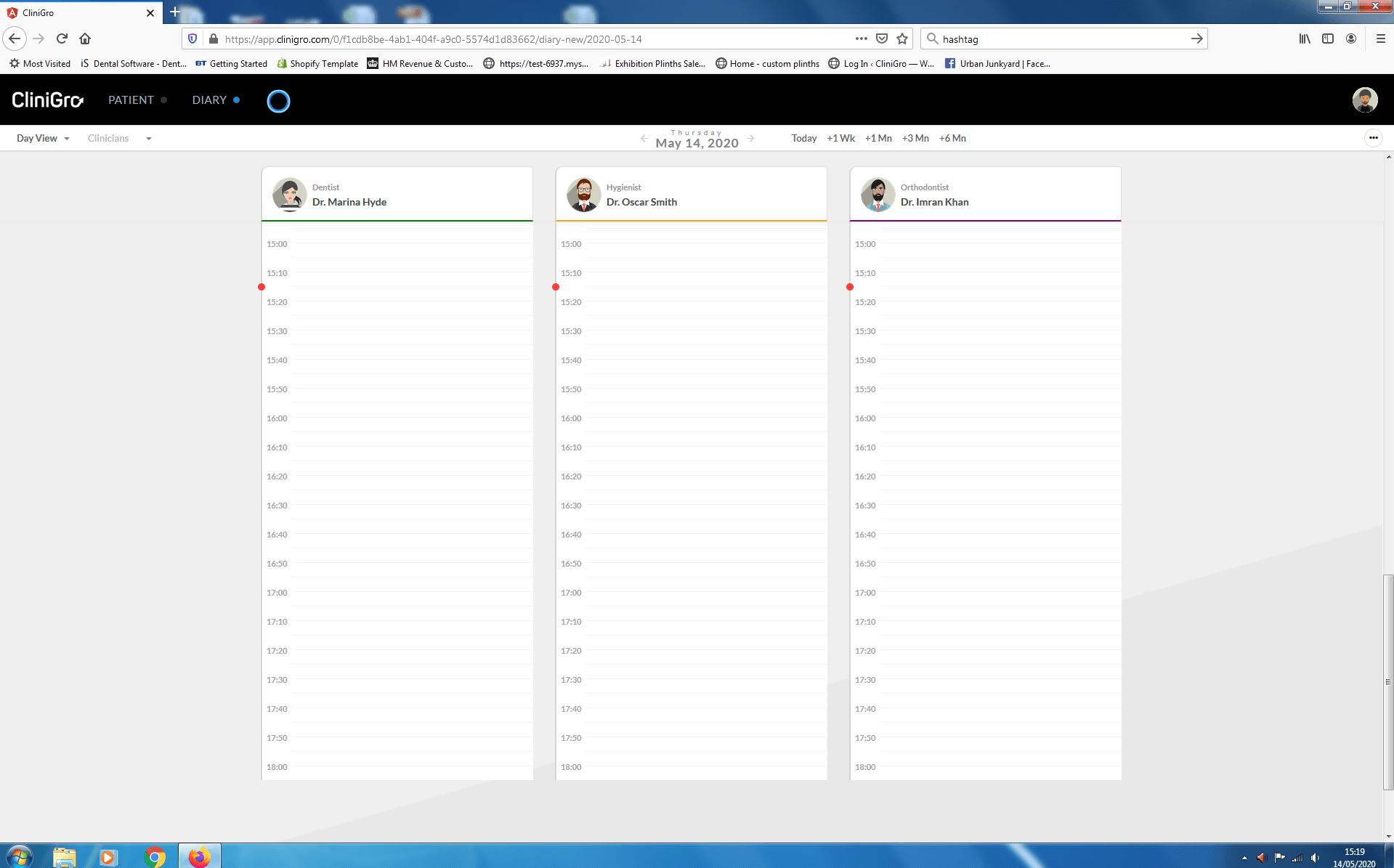 The CliniGro diary has been designed to cater to the needs of a busy and modern clinic. Through system settings you can change the look and feel of the diary entirely such as appointment colors, time views and single or multiple diary views to give a truly customised look and feel. Email and SMS functions are available throughout CliniGro, so you have all the tools available to help you effortlessly stay in touch with your clients.
Reminders & Recalls:
Maintaining client numbers is a key area of your business. Rest assured that clients can be regularly emailed or contacted via SMS for various reasons with CliniGro. You can also setup communication templates through system settings.
Finances: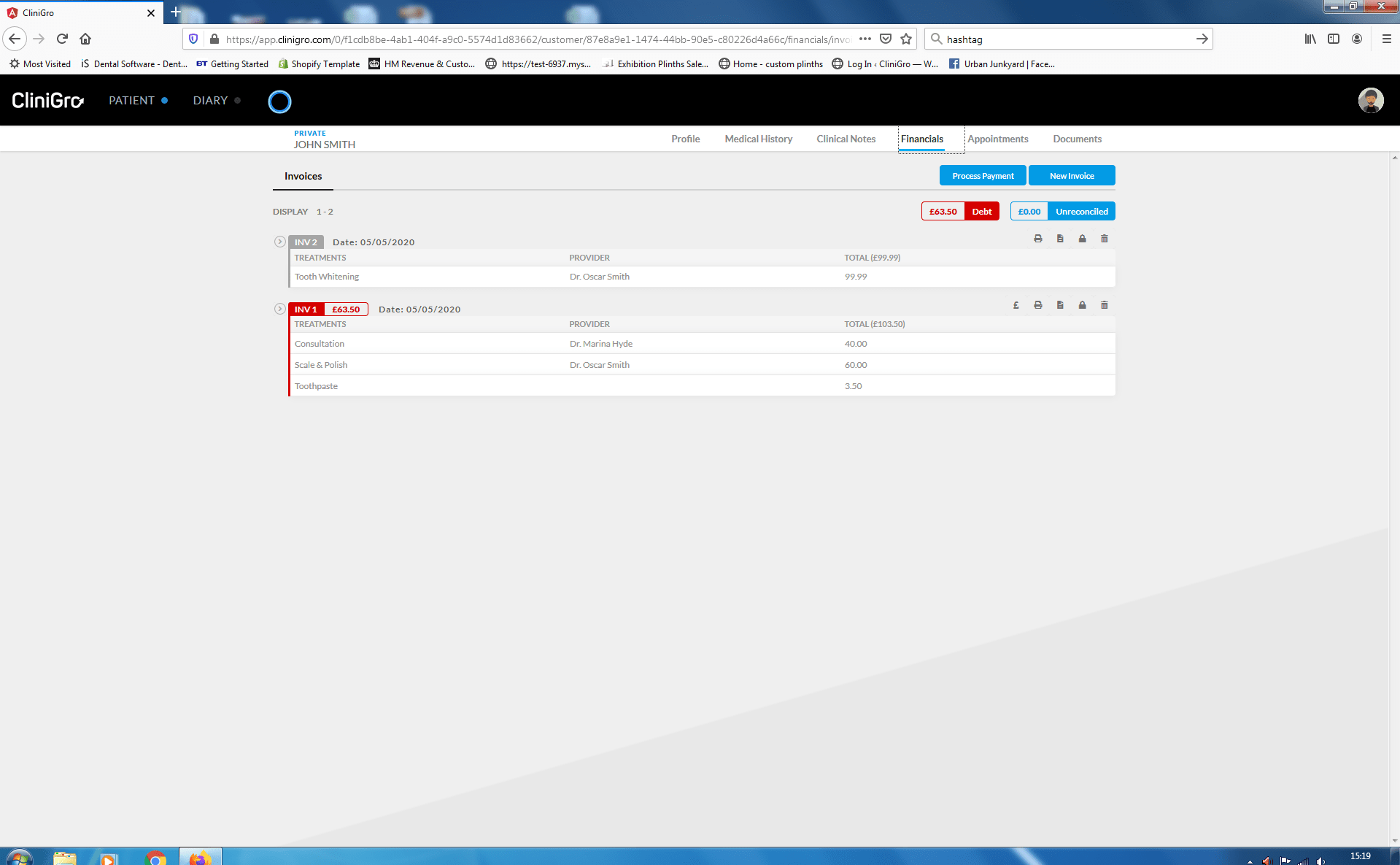 Effortless finance tracking with CliniGro. Our unique reporting system allows you to view and export the figures that are essential in monitoring your business.
Medical History & Clinical Notes: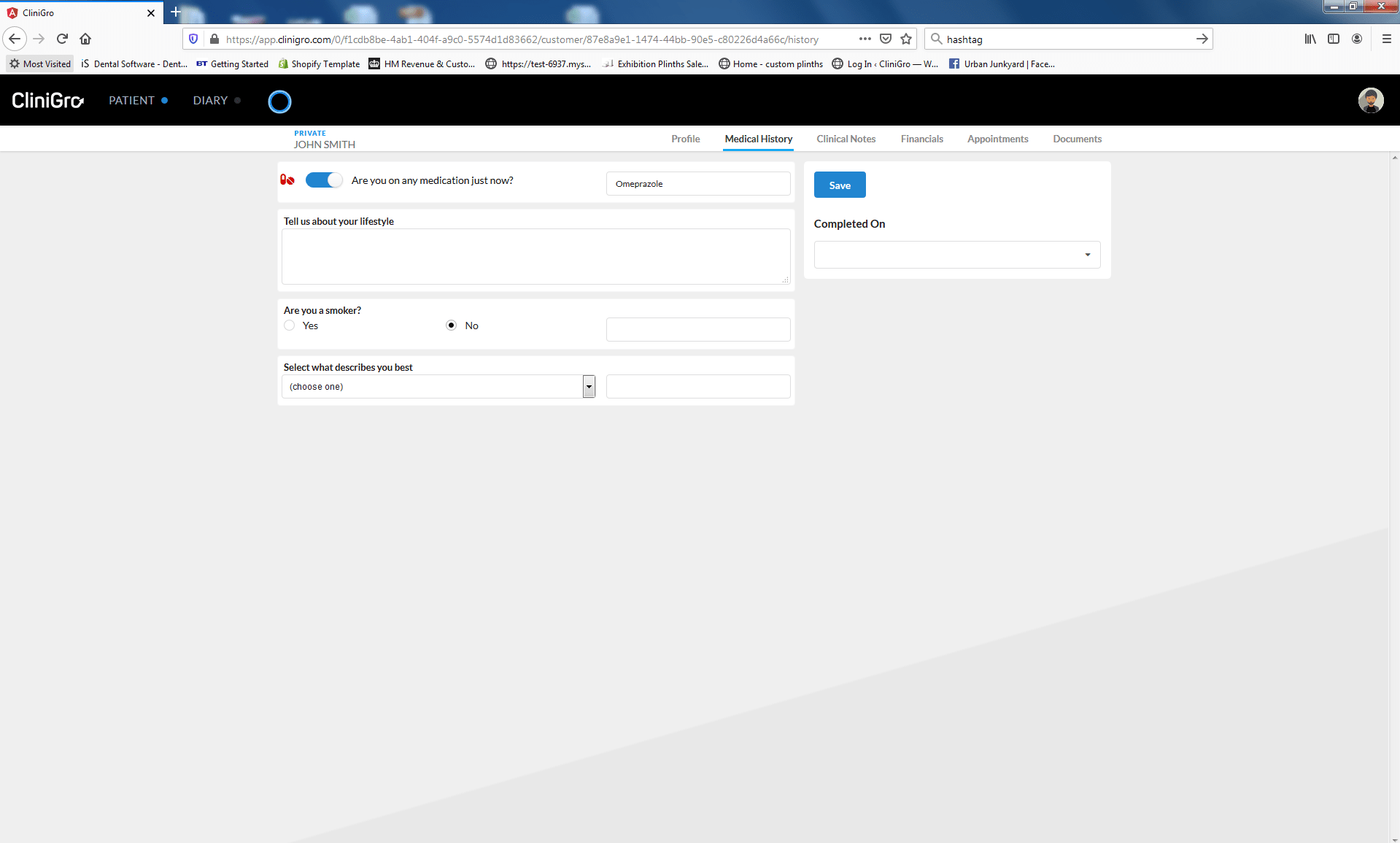 Feature rich capabilities allow you to effortlessly record vital information about your clients. Highly customisable forms make it a doddle to build forms that are unique to your business.
A Complete end-to-end Support Service:
We offer the highest levels of customer service to cater to all types of clients, from small clinics to large corporates. We take a consistent and practical approach to deal with support queries.